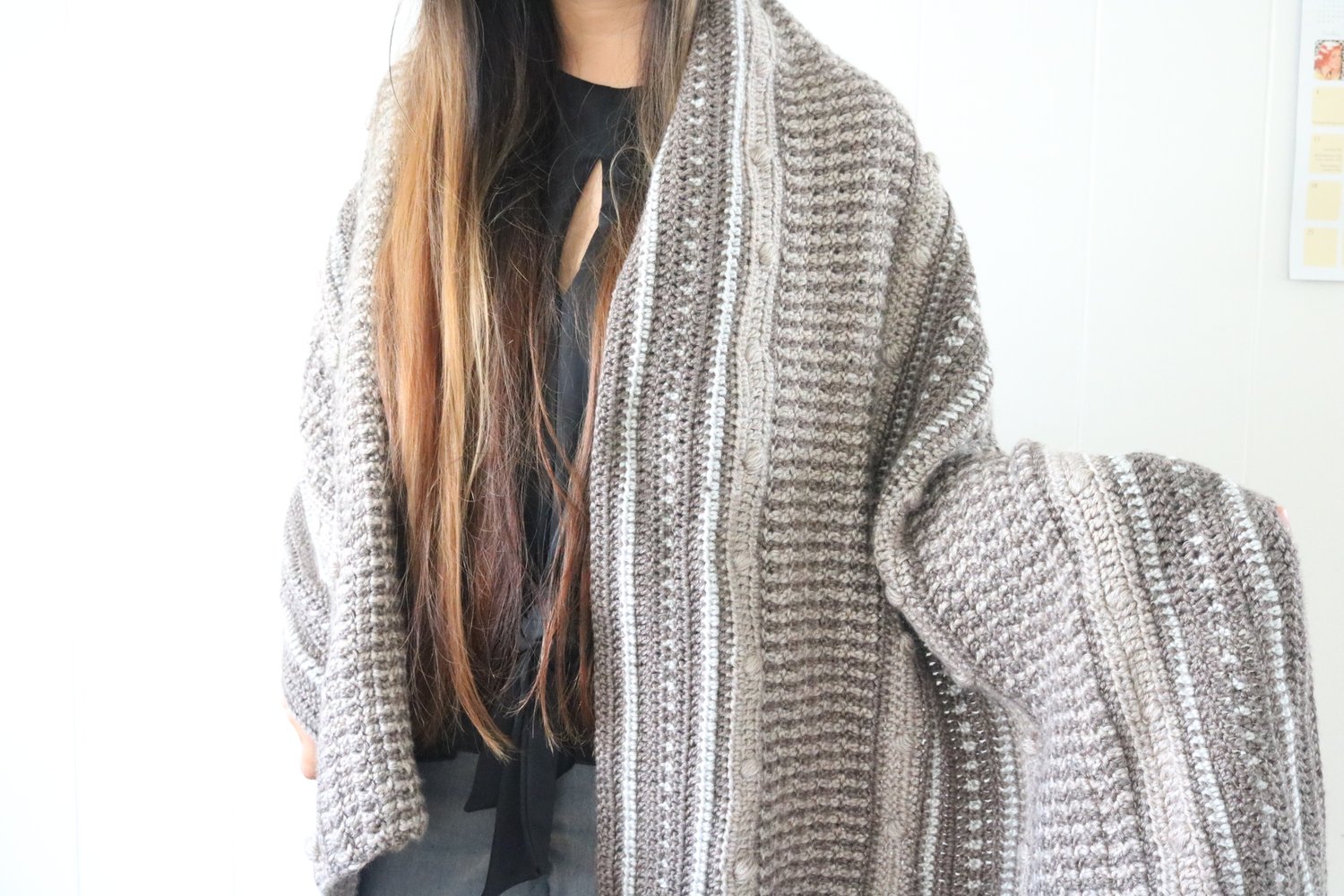 Natu Blanket Wrap Crochet Pattern
This comfy crochet blanket wrap is made perfect for chilly nights on the go. This is rated an intermediate crochet pattern which consists of a variety of crochet stitches and picture tutorials making it beginner friendly.
This is a great handmade gift for birthdays, mother's day or a housewarming. The modern crochet design makes a beautiful family heirloom piece.
This oversized crochet shawl derived it's name "Natu" from a combination of two common suggestions people suggested on social media: Nana and Tutu. During the time I was making the blanket wrap I was taking care of and documenting my grandmother's battle with ALS. She was such a strong woman who also ran her own creative business.