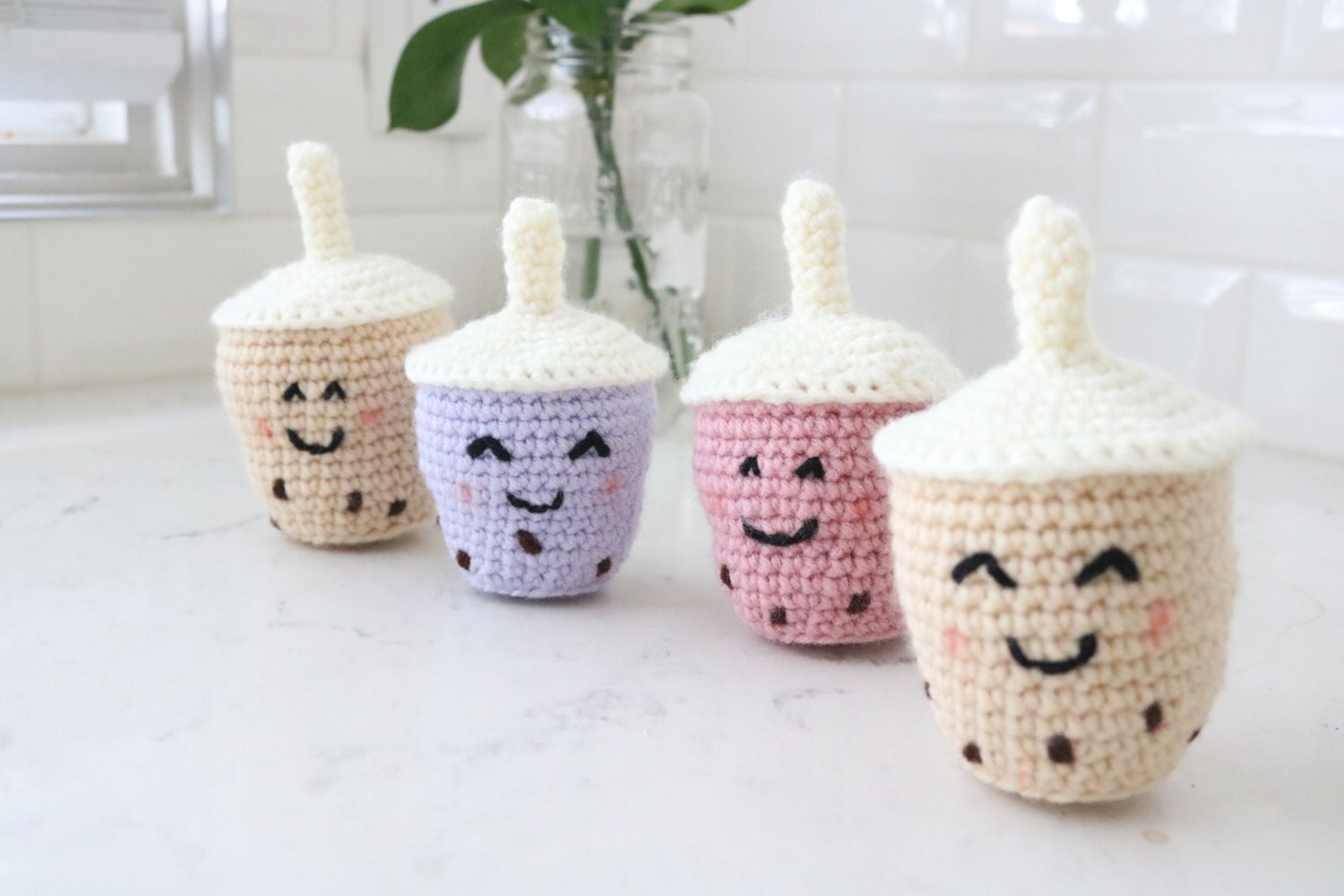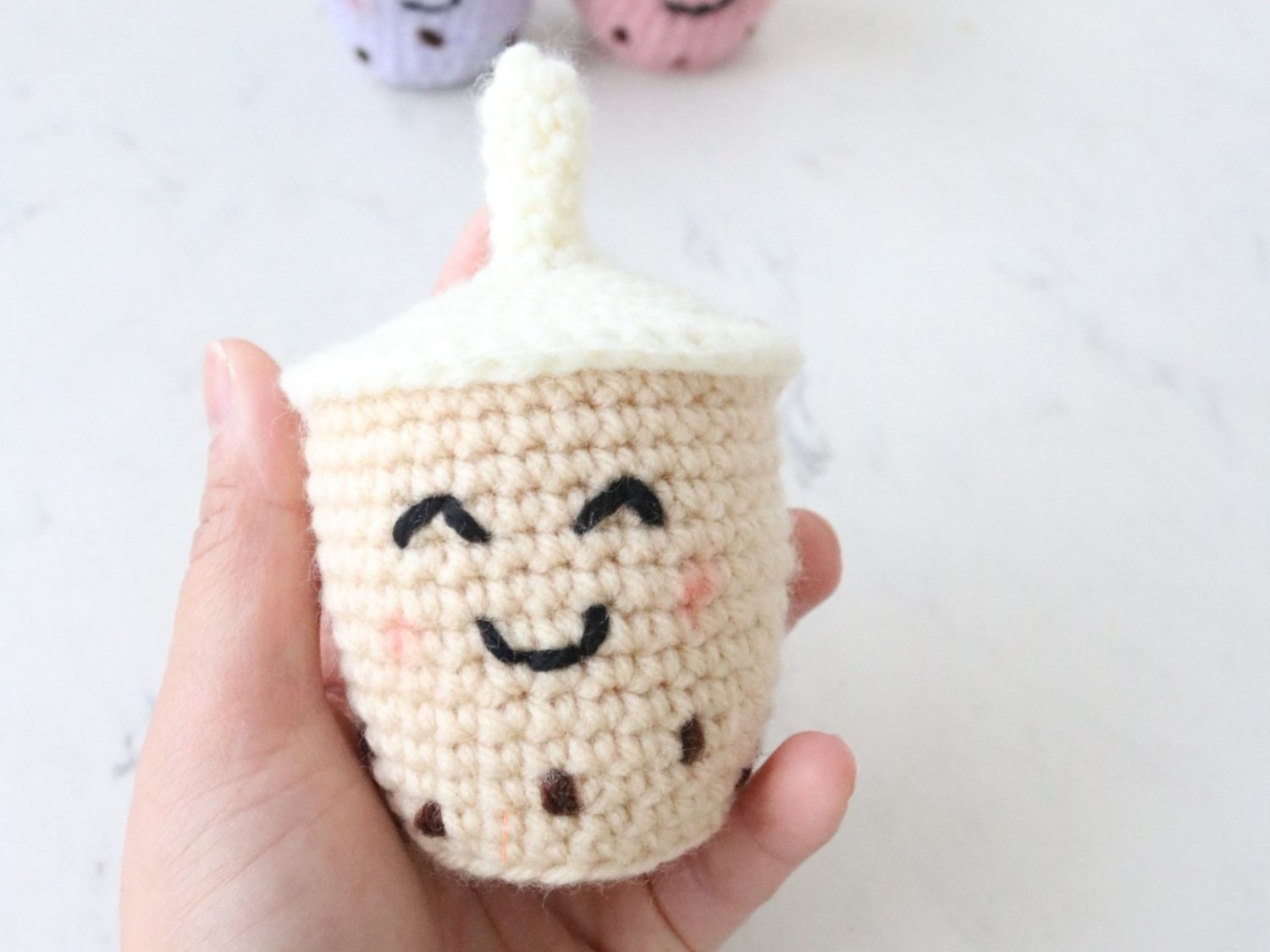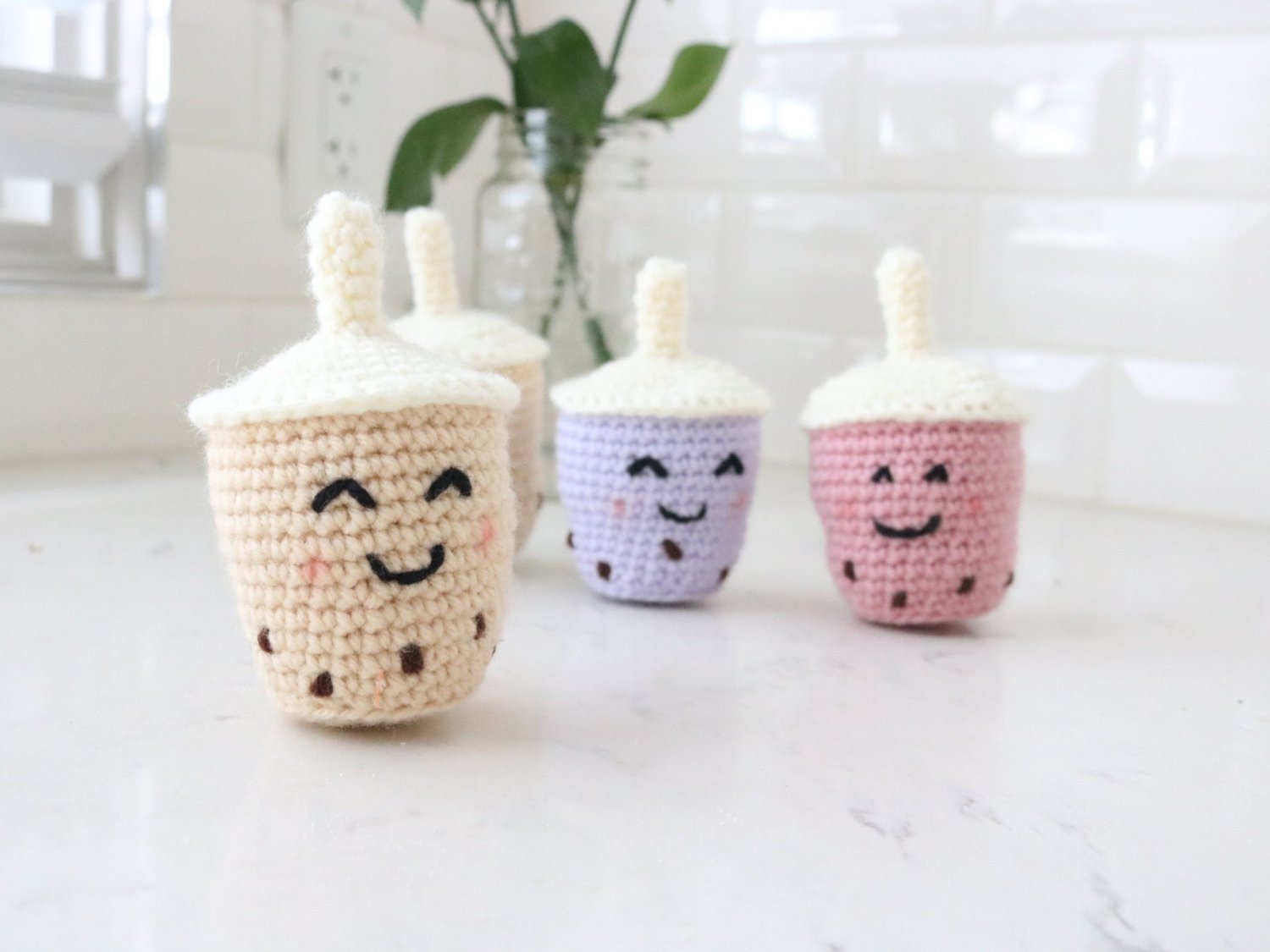 Amigurumi Boba Tea Crochet Pattern
This is a listing for a Crochet Boba Tea pattern. This little play drink plushie pattern is a DIY gift for Luna New Year (Chinese New Year), housewarmings, birthdays, or a just-for-laughs kind of day which is guaranteed to make someone's day. 
✨Please note, this is a listing for the pattern not physical item. 
***Frequently Asked Questions:***
1. What if I need help with making the design?
-If you are struggling with completing the pattern you can message me here on Etsy, my website, or on IG (see my About Shop info). I am more than happy to help you out. I often make video tutorials for more detailed instructions and may point you to a video too.
2. Where can I share my finished piece?
- I love seeing your finished pieces! It really makes my day. You can share them on IG and make sure to tag me @knitsandknotsbyame.
3. What if I run out of yarn?
- Each pattern has estimated yardage you can check before starting a pattern. If you run out of yarn, you can easily substitute it with similar yarn weight. However, I only use yarn that is easily accessible and affordable that can be found in most Walmart's, Michaels, Joannes, or just about any big craft store. 
4. Can I sell my finished piece?
- Yes! You are welcome to share the finished pieces as long as you credit the designer (Abigail Ellazar of Knits and Knots by AME or KKAME Designs). Pieces can be sold at events such as craft shows, etc. with the understanding that they will not be mass-produced. 
5. Can I share this pattern?
- Please, please, please do not resell or share the pattern. Respect the time and effort of makers and refrain from sharing paid content. 
***How to Find your Pattern after Purchase***
All digital downloads are accessible to you after purchase instantly. If you ever need to go back to a purchase, you can find them by clicking your profile then "My Purchases" tab. You should be able to find a download button next to the pattern.
***Refund/Return Policy***
I do not accept returns or issue refunds for digital and custom handmade products. The only exception to this would be if you accidentally purchased multiple times, in which I will gladly refund the additional purchase.
Crochet Boba Tea Pattern, amigurumi boba pattern, kawaii bubble tea pattern, DIY milk tea plushie, Crochet bubble tea digital download