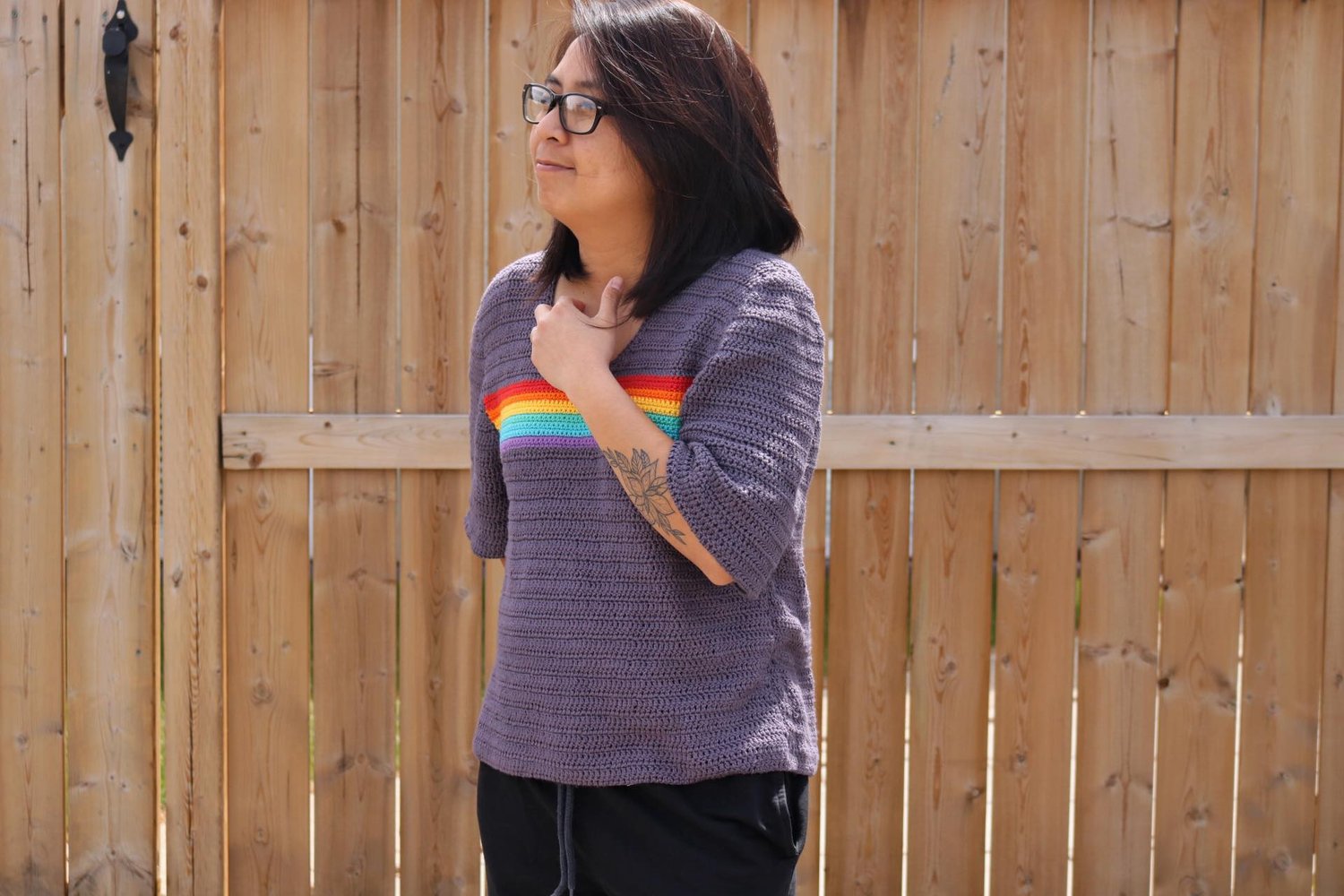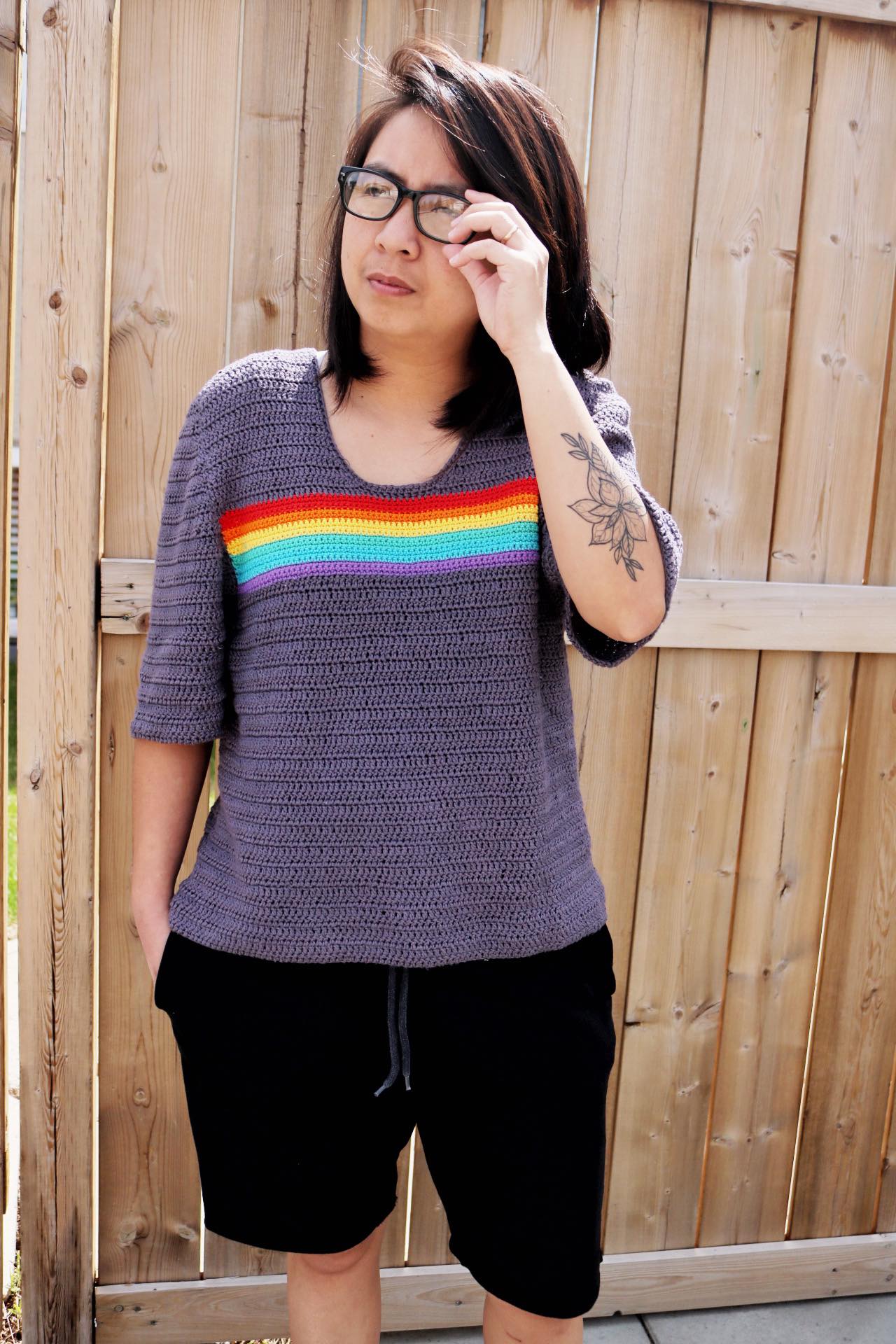 Shane Pride Shirt Crochet
This is a listing for the Shane Pride Crochet Shirt, a crocheted rainbow top pattern for Pride. This is a free crochet pattern for beginners featuring a relaxed silhouette, boxed sleeves, and rainbow stripes. Want to learn how to crochet a shirt? This is a great pattern for beginners too.
The top is made in four parts (front panel, back panel, and two sleeves) that are seamed together to make a relaxed crochet shirt. The pattern uses basic crochet stitches that are easy to follow and quick to make. This pride tee makes use of CYC 3 (light) yarn and a 3.5mm crochet hook with a yardage ranging from 1,200-1,700 depending on the size (xs-xl).